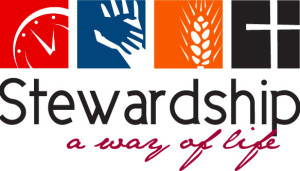 "STEWARDSHIP" is not a synonym for 'MONEY". But stewardship campaigns at budget time may give the impression that the annual pledge expresses the full meaning of the word.
"Stewardship Awareness" has been an important message in our Church. Sharing in worship and fellowship as well as the financial support of the church is the Christian Way! Stewardship is within each of us who has pride in our heritage and believes in continuing the work of our Church. Stewards are those who contribute to the church over and beyond membership dues; stewardship only provides a small percentage of our church's operating budget and that is why YOUR support is vital to our church. Through stewardship we help support and provide programs such as: Datev, leadership awards, assistance to needy, our choir, and Sunday School.
As Armenian Christians we must never sit idly by and watch as a few individual members of our community support our church.
As we all know, the church is the focal point of our community. It serves as the gathering place not only for our religious services but also for community activities as well.
The church keeps its doors open wide for everyone, and for this reason, it needs everyone's support. The revenues, donations, and many various ways of support play an important part in meeting the operating expenses of the church. This is what being a Steward of the Church is all about. St. Stepanos Armenian Apostolic Church is the home of the Armenian people. We only grow because you care!
[dgx-donate]